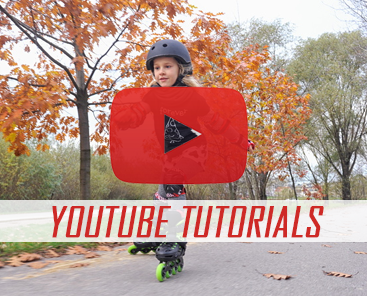 Video Tutorial - Inlineskating for kids
On the Youtube channel of the company Powerslide there are some very good video tutorials about inline skating for kids. There you will find the following topics:

Inline skating for kids – 10 steps for more fun

How to learn INLINESKATEN on 3-roll skates for KIDS

How to BRAKE on 3 Wheel Skates for KIDS

How to BALANCE on 3 Wheel Skates for KIDS

Following all videos to watch.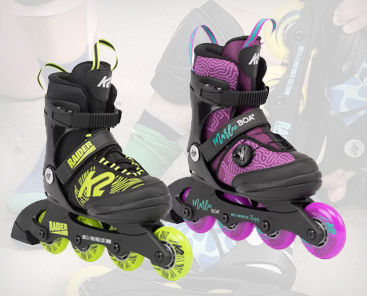 K2 Marlee Pro & K2 Raider Pro
The inline skates for children from the company K2 offer a very good price-performance ratio and are also equipped with some features that other manufacturers do not offer.

The most important feature is the quick-release fastener, which can be operated and closed by the children alone.

All details can be found here.
ROLLERBLADE Microblade 2019
The Rollerblade Microblade promises a lot of fun and a steep learning curve.

Derived from the Macroblade series, many of the meaningful features of adult skates are already incorporated into the children's inline skates. Soft castors with a good grip help to keep the skates on track. The inner shoe offers a lot of comfort and the low rollers ensure a stable stand. The size adjustment of the skate ensures long pleasure with the Rollerblade Microblade, it is even up to size 40.5 adjustable.